The meeting will be held at the Banff Centre.
A small block of rooms will be available at the Banff Centre at a reduced rate for February 16, 17 and 18.
Additional nights (up to 3 pre- and post-conference) can be booked at the same rates with the Banff Centre.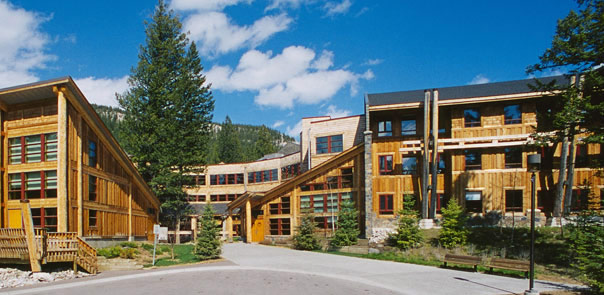 The Banff Centre is a popular accommodation choice, we strongly encourage you to book your accommodation ASAP to take advantage of the reduced rate, and the block of rooms we have held.  We will start releasing rooms December 16, 2016 - once all rooms are released back to the hotel's stock it will be your responsibility to find accommodation at the Banff Centre or elsewhere in Banff.
Note: You may book a room and release it, but be sure that you familiarize yourself with a hotel's policies and penalties for cancelling. 
The accommodation at the Banff Centre for students and regular attendees includes a conference Meal Package (not for companions):
two (3) Vistas breakfasts
two (3) Vistas lunches
two (2) Vistas dinners
two coffee breaks per day
food & beverage service charges
Accommodation rates also include:
parking
access to the Sally Borden Recreation Facility
wireless internet access
Important: Should you wish to choose to stay at accommodations other than the Banff Centre, there is an Off-Site Delegate package fee that is mandatory. The cost is $30/day and includes am and pm coffee breaks and parking.
Off-site attendees and their companions are responsible for their own meals or pay as you go in the Vistas dining lounge.
Other Amenities
The Sally Borden Recreation Facility houses a 25 metre pool, steam rooms, whirlpool, weight room, full-sized gymnasium with indoor running track, badminton, squash court, and climbing wall. Excellent skiing is available within a short drive.
* All costs are in Canadian Dollars