The meeting will be held at the Banff Centre.
A small block of rooms will be available at the Banff Centre at a reduced rate for February 16, 17, 18 and 19.
Additional nights (up to 3 pre- and post-conference) can be booked at the same rates with the Banff Centre.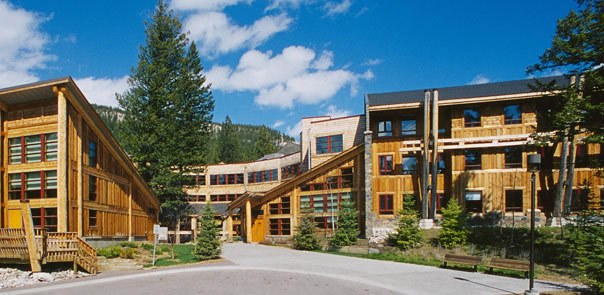 The Banff Centre is a popular accommodation choice, we strongly encourage you to book your accommodation ASAP to take advantage of the reduced rate, and the block of rooms we have held.
Cut-of date for room booking at the group rate ends: January 19, 2023 - once all rooms are released back to the hotel's stock it will be your responsibility to find accommodation at the Banff Centre or elsewhere in Banff.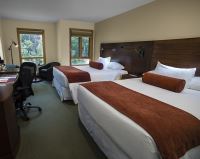 Other Amenities
The Sally Borden Recreation Facility houses a 25 metre pool, steam rooms, whirlpool, weight room, full-sized gymnasium with indoor running track, badminton, squash court, and climbing wall. Excellent skiing is available within a short drive.
You should book your accommodation DIRECTLY with The Banff Centre. You can use either their Secure Server below or the toll-free reservations number 1-800-884-7574.
Conference Accommodation Rates
Single or Double Occupancy for:
Run of the House or Superior King Plus
$175.00 CAD per day


additional guests are $20/night
All costs are in Canadian Dollars
The Guestroom rate is subject to a facility fee of $15.00+GST per room per night. This fee includes: Campus-wide Wifi, phone calls across North America, access to Sally Borden Fitness and Recreation facilities, parking access to banff centre library and archives and access to complimentary arts and programmed events when available.
Guestroom rates are subject to applicable taxes in effect at the time of the program, including 2% TIF, 4% ATL, and 5% GST.
Check-in time is 4:00 p.m.
Check-out time is 11:00 a.m.
Should you require a late check-out, a late departure charge may be applicable.